A 23-year-old Dies Of BAD And Yet Her Spirit Lives On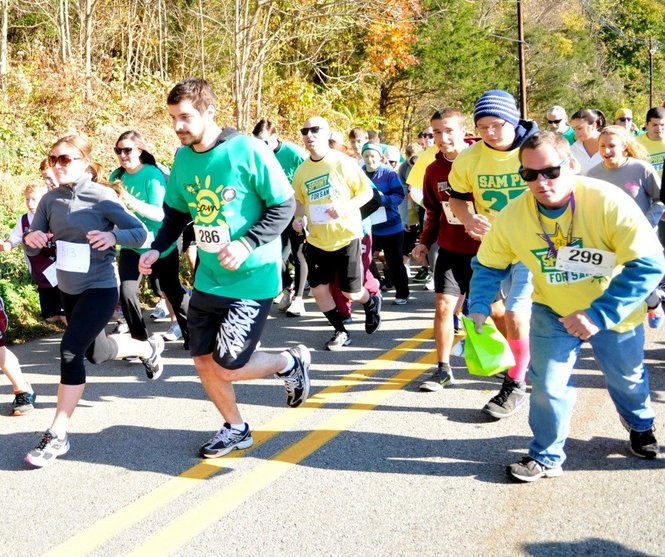 Fran Pesaresi and his wife break down whenever they try to pen a response to a letter from the father of two who wouldn't be alive today without their late daughter's lungs.
The man told them he was a couple of days away from being removed from the transplant wait list when he received Samantha Pesaresi's lungs. After the 23-year-old Alpha woman died of a brain aneurysm last September, her family chose to donate her organs.
Now her loved ones are trying to raise $25,000 to sponsor a room at the Gift of Life Family House in Philadelphia. The house provides transplant recipients, their families and living organ donors a place to stay at little to no cost.
Samantha Pesaresi's family and friends launched Sam's Spirit in January, but they started organizing fundraisers within weeks of her death. Her Phillipsburg High School and Albright College friends have been great, Fran Pesaresi said.
"It's very touching. It's amazing," he said. "It's a way everybody can heal, through doing this in her memory."
Cousin Jennifer Kirkegaard said Sam's Spirit has already raised $10,000 toward the $25,000 goal to underwrite Room 206 at the Gift of Life Family House. The organization is in the process of obtaining nonprofit status, Kirkegaard, the secretary, said. Sam's Spirit awarded the first $1,000 scholarship to a graduating Phillipsburg High School student this year, she said.
The inaugural Sprint for Sam 5k in Pohatcong Township came just a few weeks after Pesaresi's death, and a second race is in the works for October. Her former high school and college field hockey teammates taught a clinic this summer at the school where she coached. A Sam Pes Memorial Golf Tournament at Oak Hill Golf Course in Holland Township is scheduled for 1 p.m. Monday.
Organizers provide bracelets, brochures and information from Gift of Life at all the events to raise awareness about organ donation, Kirkegaard said.
Allison Hoffman, development associate for the Gift of Life Family House, said families can request to stay at one of 30 guest rooms at a cost of no more than $40 a night. No one who meets the criteria to stay is ever turned away because they can't pay, she said.
Volunteers cook nightly meals for guests and provide them with transportation so they don't have to worry about getting to the hospital on time, she said. Besides the support guests get from each other, a full-time social worker is available to talk them through financial or personal issues.
"It's not just a place to sleep. It's also like a community," Hoffman said.
Read the original article here.